Roadside Remnants

Content provided as an educational volunteer effort of the American Passenger Rail Heritage Foundation (APRHF), a 501(c)(3) non-profit organization.
Please help support the preservation and promotion of passenger rail heritage. Join the APRHF today! Website hosting made possible by our sponsors.

All throughout Long Island, there are many locations along the way that record or reflect remnants of the railroads. Some of these are privately owned, on display or stored. This page will show some examples.





Caboose C-57


This caboose is currently on display at the Schiff Boy Scout camp in Wading River, NY. It is fully restored and it is slated to get repainted this year.



These views show the caboose as it appeared in 2006.





The Curry Club


In Stony Brook, there is a fine restaurant called the Curry Club ( formerly called Dining Car 1890 ). In the rear is located an ex-Frisco six axle observation car. Out front is an old express boxcar.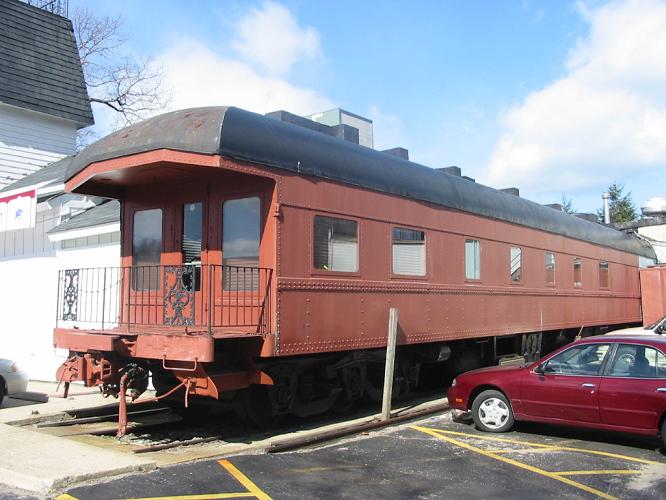 The observation car in 2006.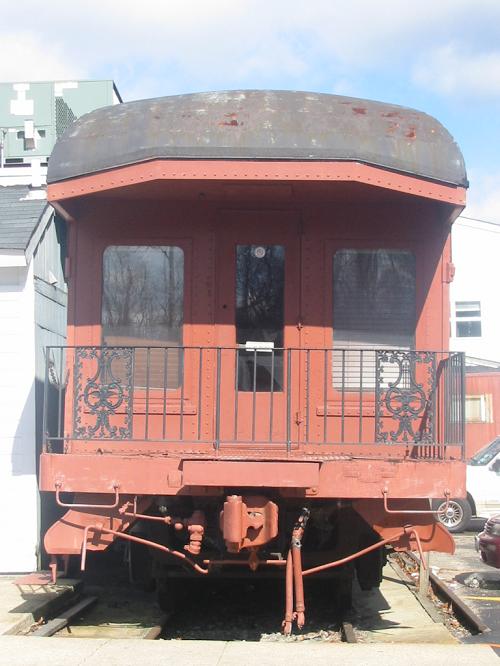 Platform view of the car.



The boxcar is painted to advertise the Curry Club.





Missouri Pacific Cabeese


In Riverhead, sits a pair of Missouri Pacific cabeese. They are painted in a fictious railroad. Behind them is a 40 foot boxcar which is used for storage.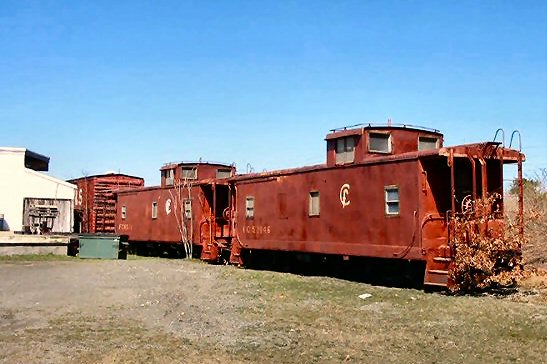 A photo of the rolling stock in Riverhead.





Long Island Expressway Visitor Center Car


This railway car, was formerly at the LIE exit 49 rest area. It was an ex-LIRR P54D coach #7921. This car had been saved for preservation after use on the 1976 heritage train. It was eventually moved to this location, and converted into a tourist center. In the latter part of 2006 this car was eventually moved and unfortunatly scrapped. 7921 had been offered to the Twin Forks Chapter of the National Railway Historial Society but was turned down due to its severely dilapidated condition and was not a feasable candidate for restoration.



The car as it appeared in 2006.