xmlns:o="urn:schemas-microsoft-com:office:office" xmlns:w="urn:schemas-microsoft-com:office:word" xmlns:st1="urn:schemas-microsoft-com:office:smarttags" xmlns="http://www.w3.org/TR/REC-html40">
Please help support this website by becoming a TrainWeb Patron for just $5 per month. Click here for more info.
Manhattan Area Rail Joiners Association
Archives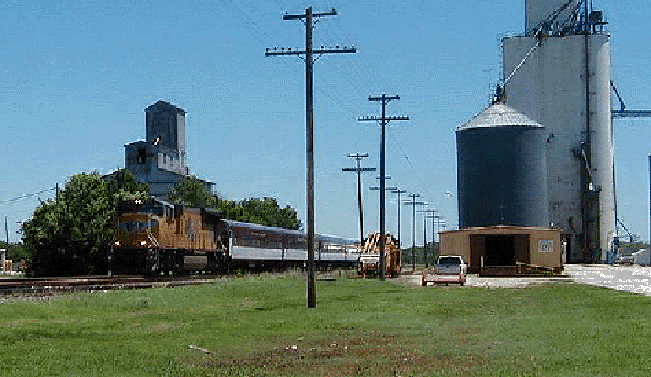 Picture taken at Chapman, KS by Kenneth Kuehne, Manhattan, KS
The Union Pacific Railroad operated an Operation Lifesaver train on June 14th and 15th, , 2005 from Topeka to Hayes. One of our members was a presenter during the Manhattan, KS and the Abilene, KS stops.
The 2005 showing at the Manhattan Town Center Mall was a big success. Hal Kraus and son Thomas enjoy running trains during the weekend long event. Unfortunately this was the last year we were permitted to have this show.

Click below for pages in the directory of TrainWeb sites:
Visit our Rail Magazine promotion trading partners: (Click here to add your print rail magazine.)
About Us | Contact Us | Advertise With Us | Silver Rails Country for Train Enthusiasts
View TrainWeb.US Stats | Page updated: 01/21/2019 | Version 2021a10a | Links | &copy2015-2021 NordiLusta, LLC
---