The Manhattan Area Rail Joiners are a group of modelers who enjoy railroading in any scale.
Our HO scale layout has traveled to St. Louis, Kansas City, Omaha, and Wichita for display and has won numerous awards.
This page contains the general specifications for the basic straight and corner modules. The smallest setup requires four corner modules and measures about 9' square.
The club and it's members own about 24 straight modules and 5 outside corners. One member has constructed an inside corner to enable an "L" shaped setup. The late Jack Collins designed and built an "S" shaped module for variety.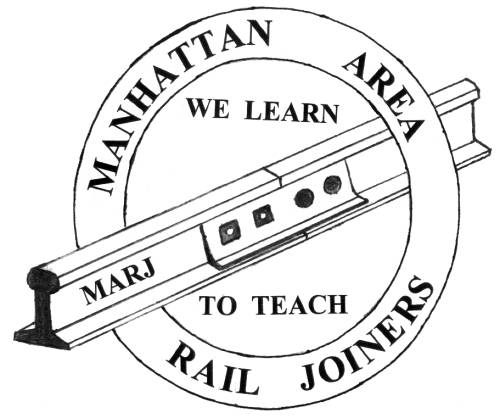 This year we have tried a few things to make the setup more versatile and make it easier for a one-day run.
Joe MacAtee built a module 8' long to fit the end of a set of modules. By using two outside corners and the end module we can set up an 8.5' wide layout by any length we wish rather quickly.
Les Kuehne has built a pair of end modules that make it possible to set up in a purely linear orientation that runs Loop to Loop.
For More Information click here.