Please help support this website by becoming a TrainWeb Patron for just $5 per month. Click here for more info.

text="#000000" link="#0000EE" vlink="#551A8B" alink="#FF0000">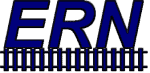 ---
| | | |
| --- | --- | --- |
| MAY 25, 1998 | Last Updated 09:00 ET | EASTERN RAILROAD NEWS |
---
Please Note!
News Editor Kevin Burkholder is returning from vacation tonight. If you have news, interesting sightings, or other pertinent information, please send it to Kevin at ern-kevin@juno.com. Thank you.
---
---
| | |
| --- | --- |
| | Conrail News |
CONRAIL MEMORIAL DAY WEEKEND OPERATING PLAN (RECAP)

Conrail through freight trains will not depart origin terminals from 23:00 on Sunday, May 24th, 1998 through 23:00 on Monday, May 25th, 1998, except for westbound trains out of Elkhart, IN. All trains that are enroute prior to 23:00 on Sunday, May 24th, 1998 will continue on to their destination. All major classification yards, except for Elkhart, IN will be shut down from 07:00 on Monday, May 25th, 1998 through 07:00 on Tuesday, May 26th, 1998. Elkhart Yard will work throughout the holiday weekend. As a general rule, local switching service will operate at reduced levels on Saturday, May 23rd, 1998 and Sunday, May 24th, 1998, and will be curtailed on Monday, May 25th, 1998, except where customer requirements dictate service be provided. -John Krattinger

The Ringling Brothers' Barnum & Bailey Circus train will be departing Hershey, PA this evening for Albany, NY. Check above for full schedule.

There will be a few OCS trips running this week. Check above for schedule. We will be posting consist info shortly.

ELSO (Elkhart to Soo Line-Chicago BRC) daily uses CP Rail/Soo pool power. ELSO-4 yesterday was powered by CP Rail 5900 & CP Rail 5498, departing Elkhart at 17:00 CT. - Thomas F. Bowers
---
| | |
| --- | --- |
| | MLW Status Report |
Reportedly, Caterpillar rebuild M640 4711 will be retired May 28, as the traction motors (which are MLW parts) require new brushes and the labor is not available to do the work. RS-18u 1856 was removed last week as it was due for inspection, and again, no labor was scheduled to do so. Given which locomotives are due for inspection in the next few weeks, it would appear the worst looking of the remaining MLWs will be retired. 4230 may well be the last MLW to run on CP, assuming it doesn't croak too. -Bryce Lee

| MLW # | Location | Date | Train |
| --- | --- | --- | --- |
| CP 1822 | Toronto, ON | 05/23 | |
| CP 1828 | St. Luc, PQ | 05/23 | |
| CP 1837 | St. Luc, PQ | 05/22 | |
| CP 1838 | Toronto, ON | 05/23 | 092322 |
| CP 1839 | Toronto, ON | 05/23 | |
| CP 4204 | Havelock, ON | 05/22 | LOCA22 |
| CP 4210 | Havelock, ON | 05/22 | LOCA22 |
| CP 4216 | St. Luc, PQ | 05/21 | |
| CP 4230 | London, ON | 05/22 | LOCA22 |
| CP 4237 | St. Luc, PQ | 05/21 | |
| CP 4711 | St. Luc, PQ | 05/21 | |
---
| | |
| --- | --- |
| | Indiana & Ohio Double Track Project |
AUBURN, Ind., May 22 /PRNewswire/ -- CSX Transportation (CSXT) announced today that construction of a second rail line along one of its key Midwest rail routes is rapidly moving forward with five miles of rail installed between Nappanee, in Elkhart County, and Milford, in Kosciusko County, during the first part of May.

Rail was installed between Syracuse, in Kosciusko County, and Kimmel, in Noble County, during the same week, and additional construction is planned along this route throughout the next two weeks.

The projects are part of an overall effort to upgrade the railroad's freight corridor between Chicago, and Greenwich, Ohio. The $220 million expansion program is set for completion later this year.

``Freight railroads continue to play a critical role in our nation's economic infrastructure,'' said Carl N. Taylor, executive vice president- operations of CSXT. ``This is a serious investment that helps lay the foundation for economic growth for the many communities and freight customers throughout the region, all of whom will now have access to one of the premier transportation routes linking the Midwest with the soon-to-be acquired Conrail Northeast territory.''

On June 23, 1997, CSX and Norfolk Southern filed a joint application with the federal Surface Transportation Board (STB) for regulatory approval of their $10 billion plan to divide Conrail. The STB will vote publicly on the proposed application on June 8.

The addition of a second track will necessitate the reconstruction of many public highway-railroad grade crossings throughout the area. The crossings will be closed temporarily for a period of two or three days in order to accomplish the work in a safe and expeditious manner. Specific schedules and arrangements for detour routes have been coordinated with local public safety officials.

CSXT and its 28,000 employees provide rail transportation and distribution services over an 18,300 route-mile network in 20 states, the District of Columbia and Ontario, Canada. CSXT is a business unit of CSX Corporation, headquartered in Richmond, Va. -CSX Transportation
---
We are readying the new site and preparing for our "magazine" format for a June 1 debut. We are currently still looking for a few individuals to round out the debut. We are in need of columnists from Indiana, Illinois, Florida and a few others. We are also beginning to accept more photos/slides of news events and feature material. If you are interested in joining the ERN staff or contributing feature material, please contact Kevin Burkholder at ern-kevin@juno.com or KBurkholder@psghs.edu for more details.
---
Please check this location daily, as new information will be posted, as it becomes available. If you have news to report or information regarding railroads in the Eastern United States, please send e-mail to Kevin Burkholder at ern-kevin@juno.com or KBurkholder@psghs.edu
Click below for pages in the directory of TrainWeb sites:
Visit our Rail Magazine promotion trading partners: (Click here to add your print rail magazine.)
About Us | Contact Us | Advertise With Us | Silver Rails Country for Train Enthusiasts
View TrainWeb.US Stats | Page updated: 01/21/2019 | Version 2021a10a | Links | &copy2015-2021 NordiLusta, LLC
---