Please help support this website by becoming a TrainWeb Patron for just $5 per month. Click here for more info.
Other Photographs

1) The Deccan Queen Exp. rake [Winter '89]
View of the cleaning yard near Byculla (taken from a friend's apartment)
The End-on Generator Car
The Double-decker Coach
2) At Bombay Central [Summer '85]
The Rajdhani Exp. is all set to depart from Platform No. 2
The AC Pantry Car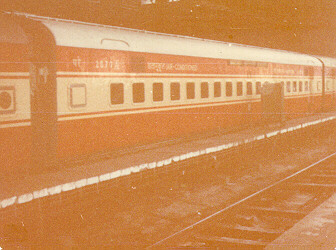 A WCAM1 heads the Kutch Exp.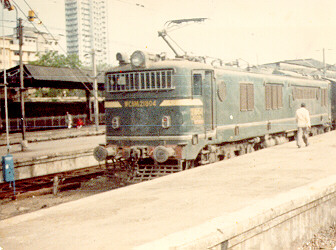 Start Again : Vaigai Exp
Click below for pages in the directory of TrainWeb sites:
Visit our Rail Magazine promotion trading partners: (Click here to add your print rail magazine.)
About Us | Contact Us | Advertise With Us | Silver Rails Country for Train Enthusiasts
View TrainWeb.US Stats | Page updated: 01/21/2019 | Version 2021a10a | Links | &copy2015-2021 NordiLusta, LLC
---