Please help support this website by becoming a TrainWeb Patron for just $5 per month. Click here for more info.
Welcome to Phil's O Scale Page
A little history about myself:
Way back in 1996 just for kicks I went to train show. I bought one piece of Lionel O Gauge rolling stock and the bug bit bad. At first I just wanted postwar Lionel but by then MTH was coming out with O Scale sized equipment and great O Scale locomotives. Then feelings came back that I has as a kid. Some things about the Lionels just didn't look right. Some cars just didn't look good next to each other. Then I decided to Hi-Rail. All scale equipment. A couple of years later that center rail started to bother me just as it did when I was a kid. Finally after an agonizing decision I decided to go 2-Rail. And I couldn't be happier about it. When I learn how to add to this web page I plan on posting pictures of my 3-Rail to 2-Rail conversions, layout ideas, and my thoughts on O Scale Command Control.
My club is the Cherry Valley Model RR club, located in Merchantville, NJ. The layout is progressing along. Here are a couple of pictures:
Here are some pictures of a Lionel refrigerator car I converted to 2 rail.Below it is a Lionel Water Tower which was wethered and detailed by Harry Hieke of Eagle's Nest Miniatures.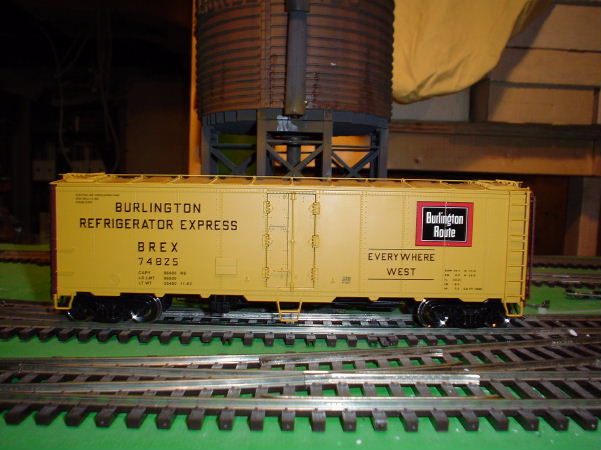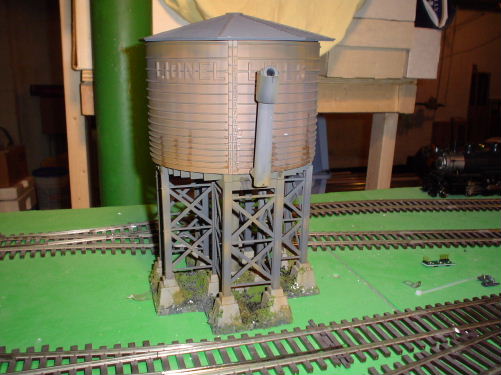 Here is a picture of a modified Atlas turnout by one of the members at the club.
Updated June 7,2006
Click below for pages in the directory of TrainWeb sites:
Visit our Rail Magazine promotion trading partners: (Click here to add your print rail magazine.)
About Us | Contact Us | Advertise With Us | Silver Rails Country for Train Enthusiasts
View TrainWeb.US Stats | Page updated: 01/21/2019 | Version 2021a10a | Links | &copy2015-2021 NordiLusta, LLC
---