Please help support this website by becoming a TrainWeb Patron for just $5 per month. Click here for more info.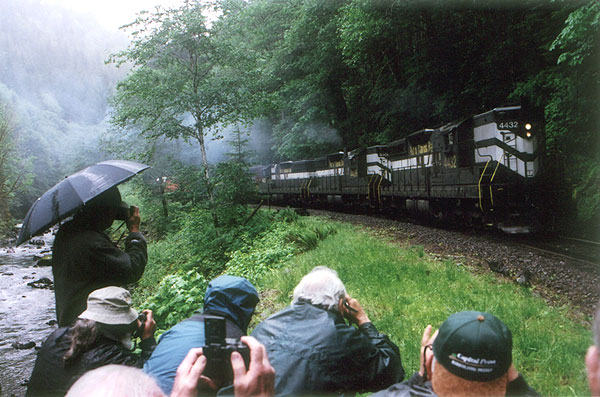 When the site is completely up and running, the Trackside Guide will be the backbone of the operation. This will bring to completion my original vision. The previous version of the trackside guide turned out to be miserably short of adequate. This new version will fill in quite a few gaps, and hopefully become quite a bit more helpful.
Because of the bulk of work necessary, the Trackside Guide will be the final piece of the puzzle to be added to the new site. In the mean time, you are free to enjoy the original elements of the Trackside Guide by following this link.
For corrections, questions or to contribute photos, please e-mail me at: potb101@netscape.net. Thanks!
Back to the POTB Railfan's Guide home page.
Click below for pages in the directory of TrainWeb sites:
Visit our Rail Magazine promotion trading partners: (Click here to add your print rail magazine.)
About Us | Contact Us | Advertise With Us | Silver Rails Country for Train Enthusiasts
View TrainWeb.US Stats | Page updated: 01/21/2019 | Version 2021a10a | Links | &copy2015-2021 NordiLusta, LLC
---