Please help support this website by becoming a TrainWeb Patron for just $5 per month. Click here for more info.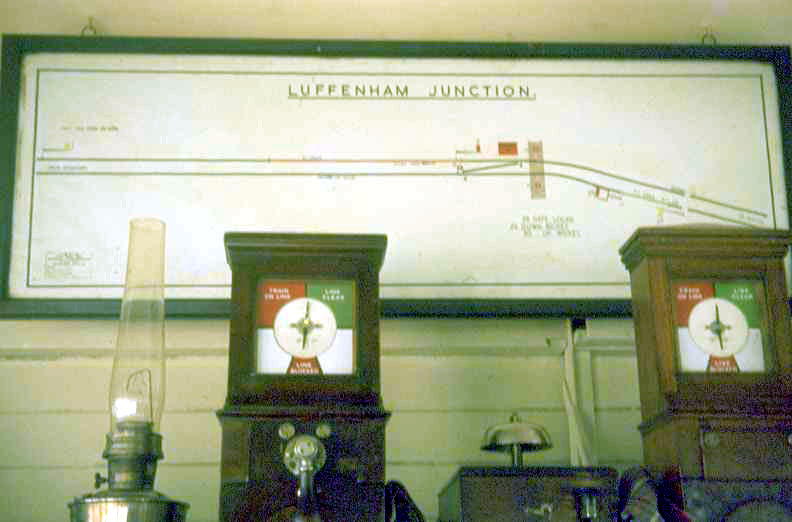 Luffenham Junction Interior - (Railref MR081/4.11)
---
Mapping
Mapping
A set of overlay maps is to be produced which will make the SRS/Railref line system very easy to use. Based around the Ian Allan Sectional Maps of BR these overlays will give archivists and others a visual reference into the system.
---
OS Mapping
In the fullnes of time it intended to overlay much of the SRS/Railref information onto the OS 1/50,000 mapping giving the first railway mapping to overlay historical information onto current mapping giving true fixes of railway information in the geographical context..
If you have access to AutoCAD version 14 or AutoCAD version 2000 and time to spare we need your help to complete the project.
---

Click on the button below to find out more about Railref and also ways in which you can help with this exciting project.
The site is under construction and not all pages are yet complete - please be patient!
---
1 Westleigh Park - Scirocco Close - Northampton NN3 6AP - Tel 0870 738 6046
email rail@oaksoft.co.uk
Click below for pages in the directory of TrainWeb sites:
Visit our Rail Magazine promotion trading partners: (Click here to add your print rail magazine.)
About Us | Contact Us | Advertise With Us | Silver Rails Country for Train Enthusiasts
View TrainWeb.US Stats | Page updated: 01/21/2019 | Version 2021a10a | Links | &copy2015-2021 NordiLusta, LLC
---