Please help support this website by becoming a TrainWeb Patron for just $5 per month. Click here for more info.
2003 Amtrak California Zephyr Photo Album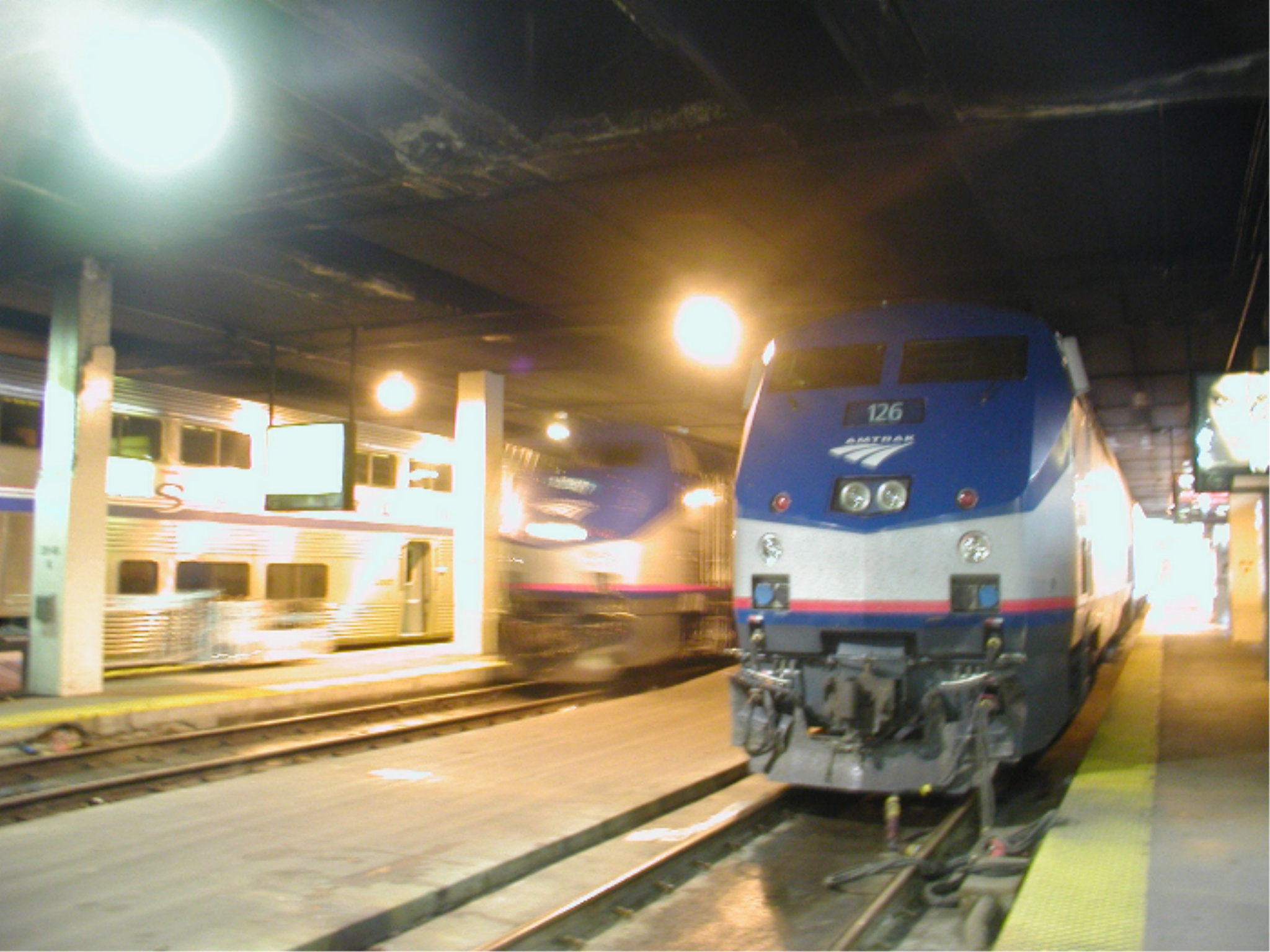 Photographed while taking pictures about an hour prior to our departure from Union Station on #5.


Inside Chicago Union Station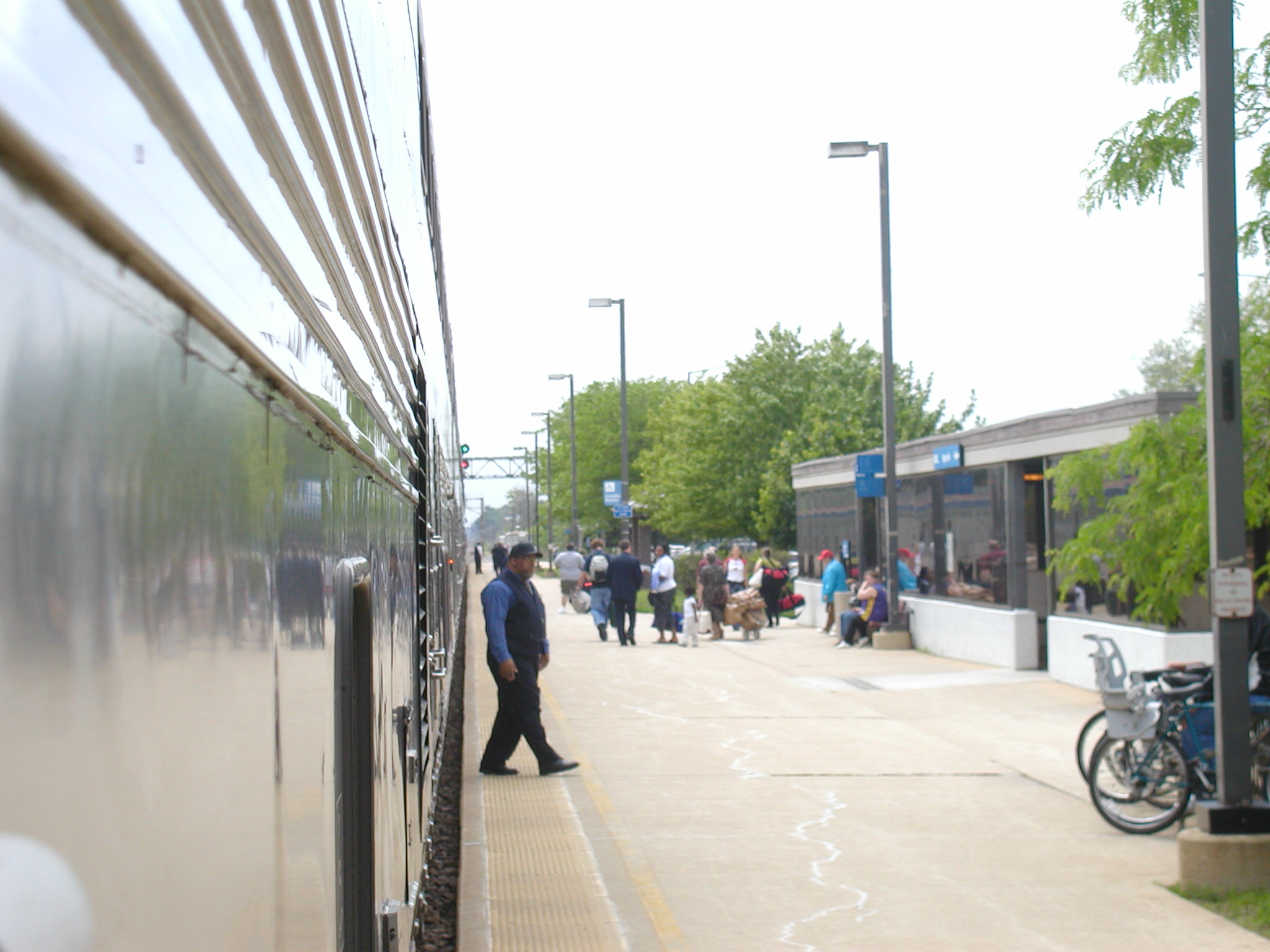 Making our first stop at Naperville, IL.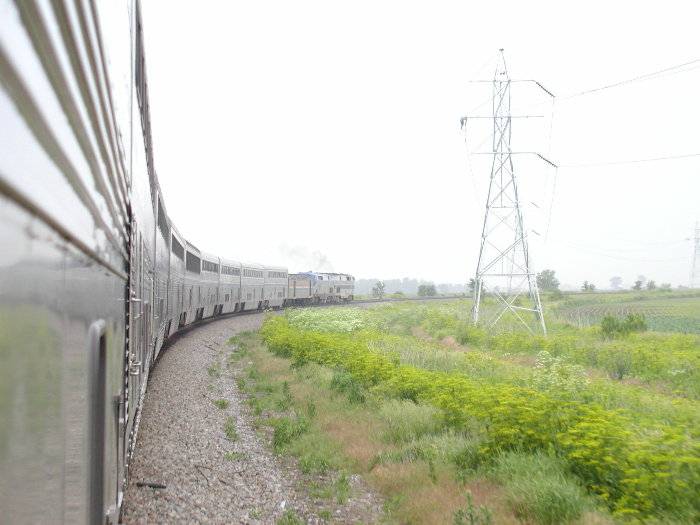 A view out the window of our train in the open farm lands of Iowa.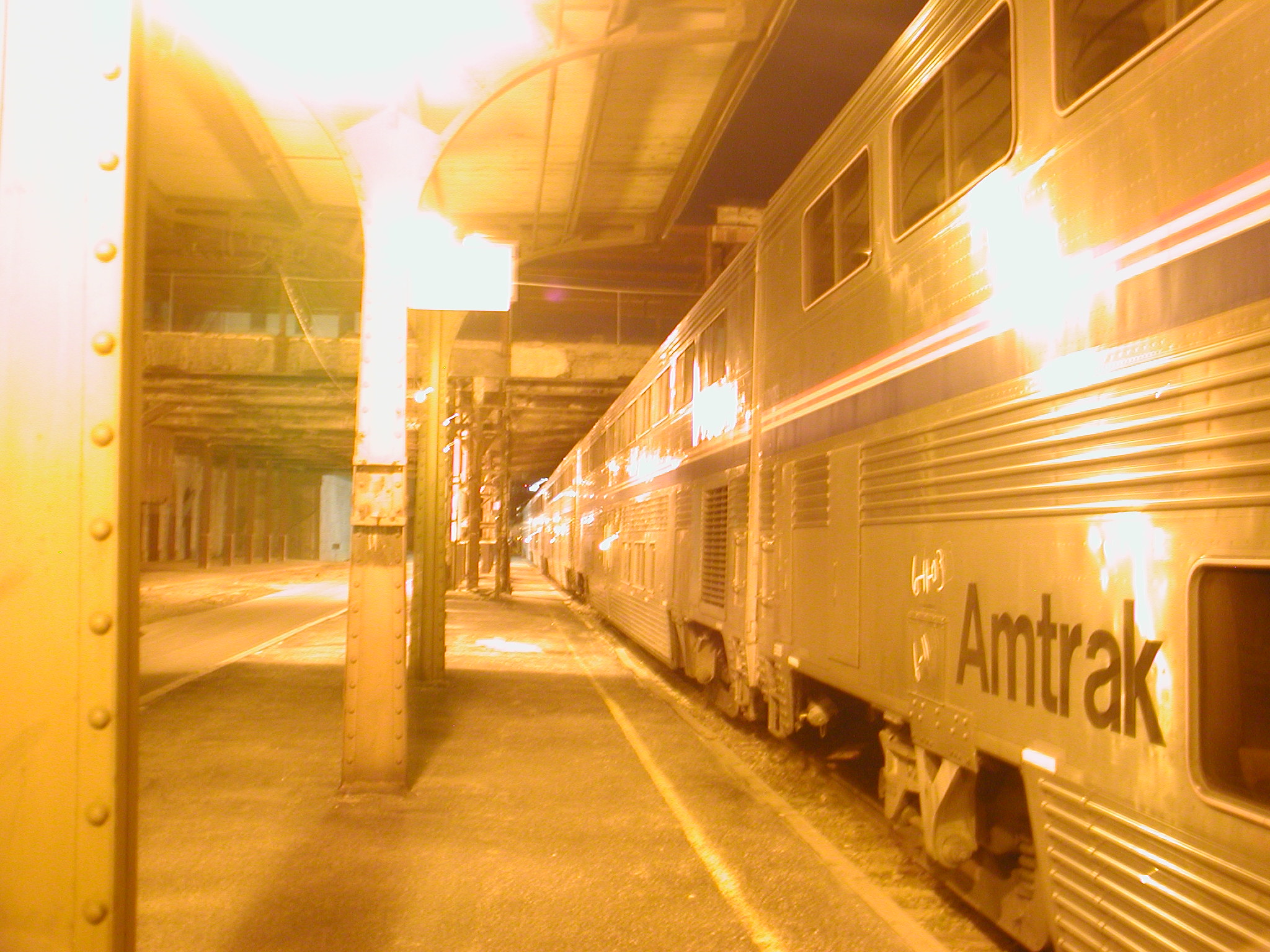 Stopped in Omaha, NE.


The grasslands meet the Rockies early the second monrning. At this time we are about 15 minutes from reaching Denver, CO.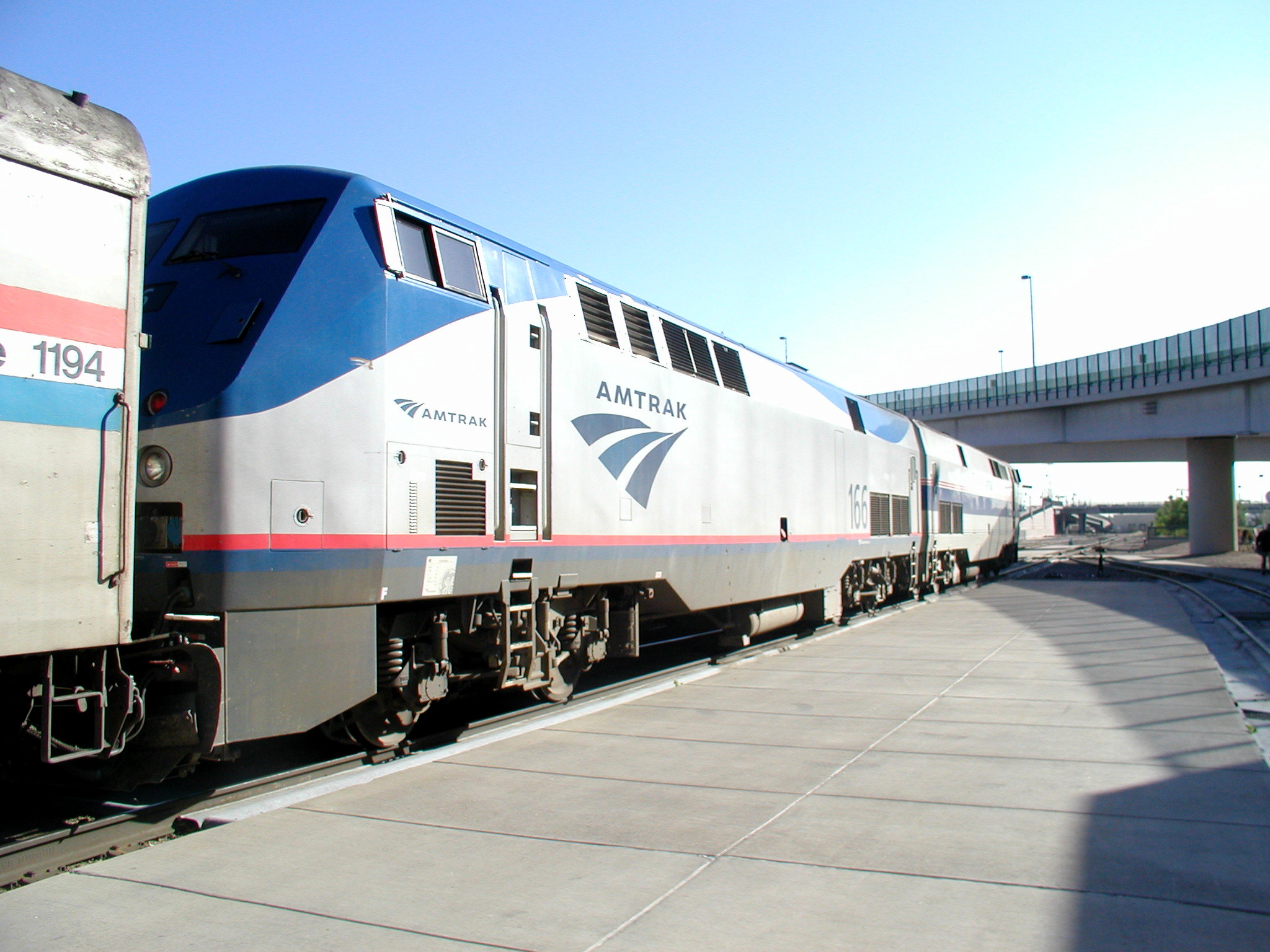 Stopped in Denver, CO.


View of our lead Engine.


Stopped in Glenwood Springs, CO.


Passing a 2-hour late #6 east of Grand Junction, CO.


Grand Junction, CO-Still running less than an hour late.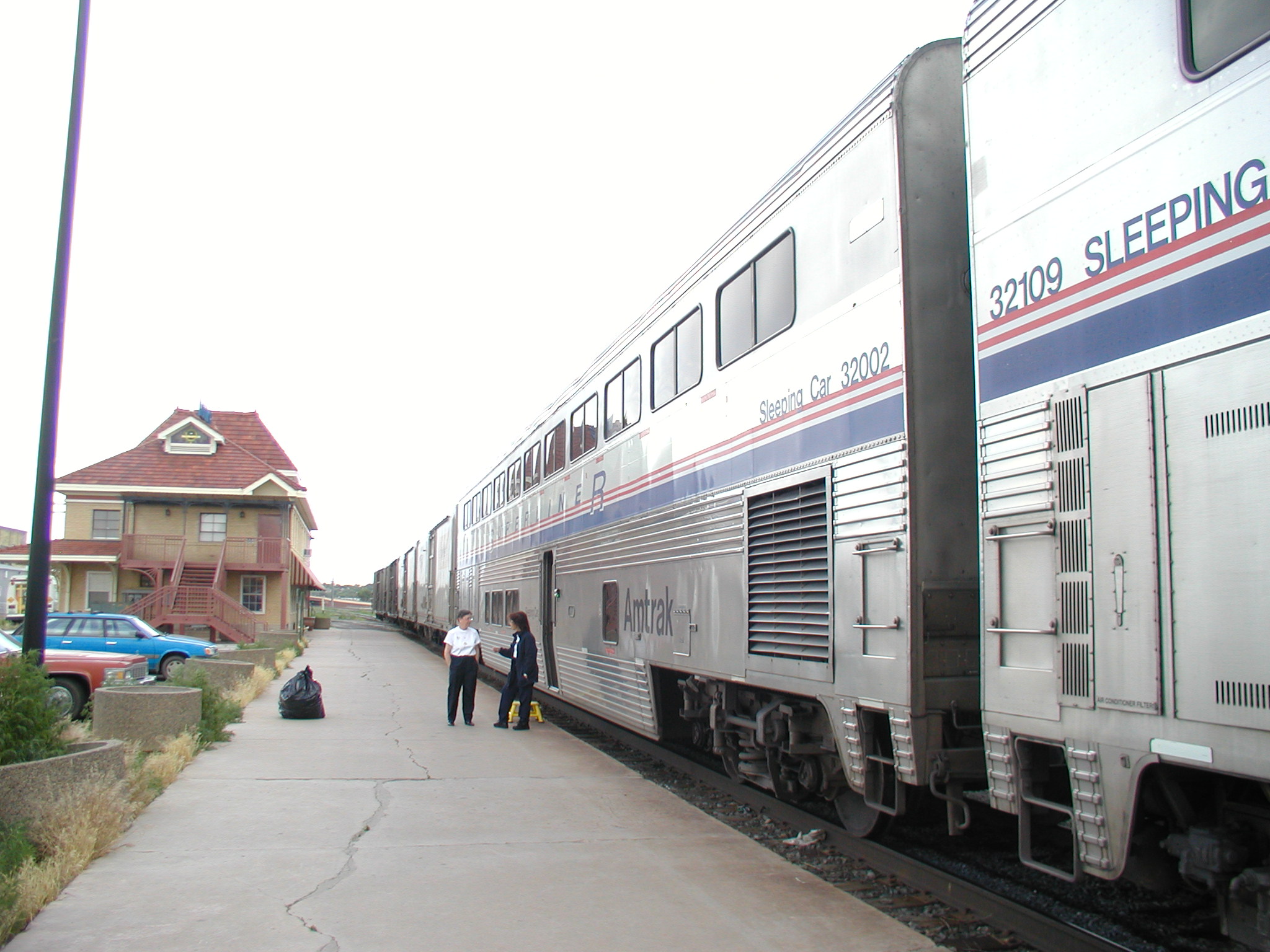 View of My Sleeper while stopped in Grand Junction.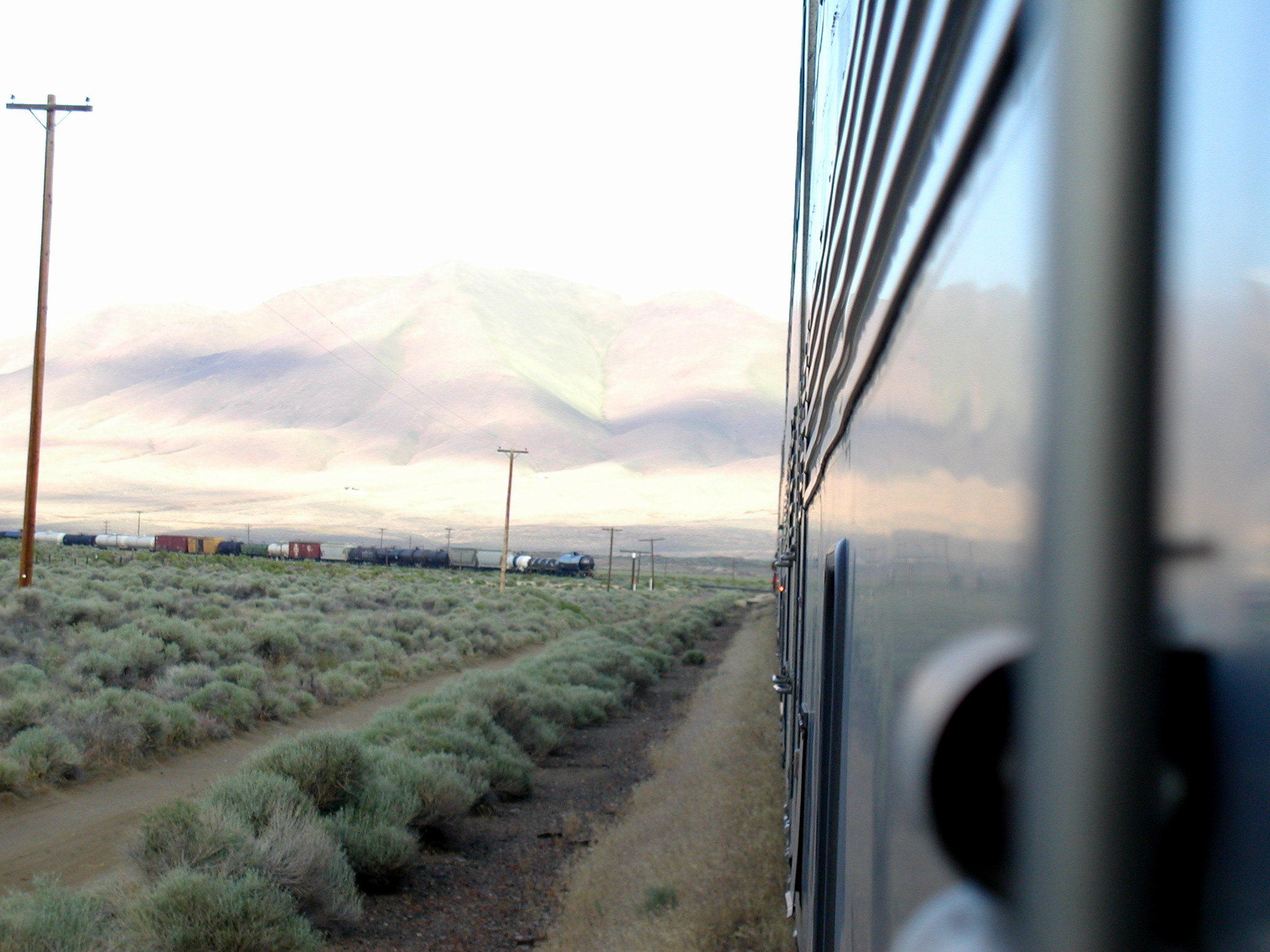 A photo out the window of my Sleeping car while stopped in the desert. At this point, #5 had been stopped behind the broken-down freight for about an hour. Little did I know, I had about another hour to go till we cleared the freight.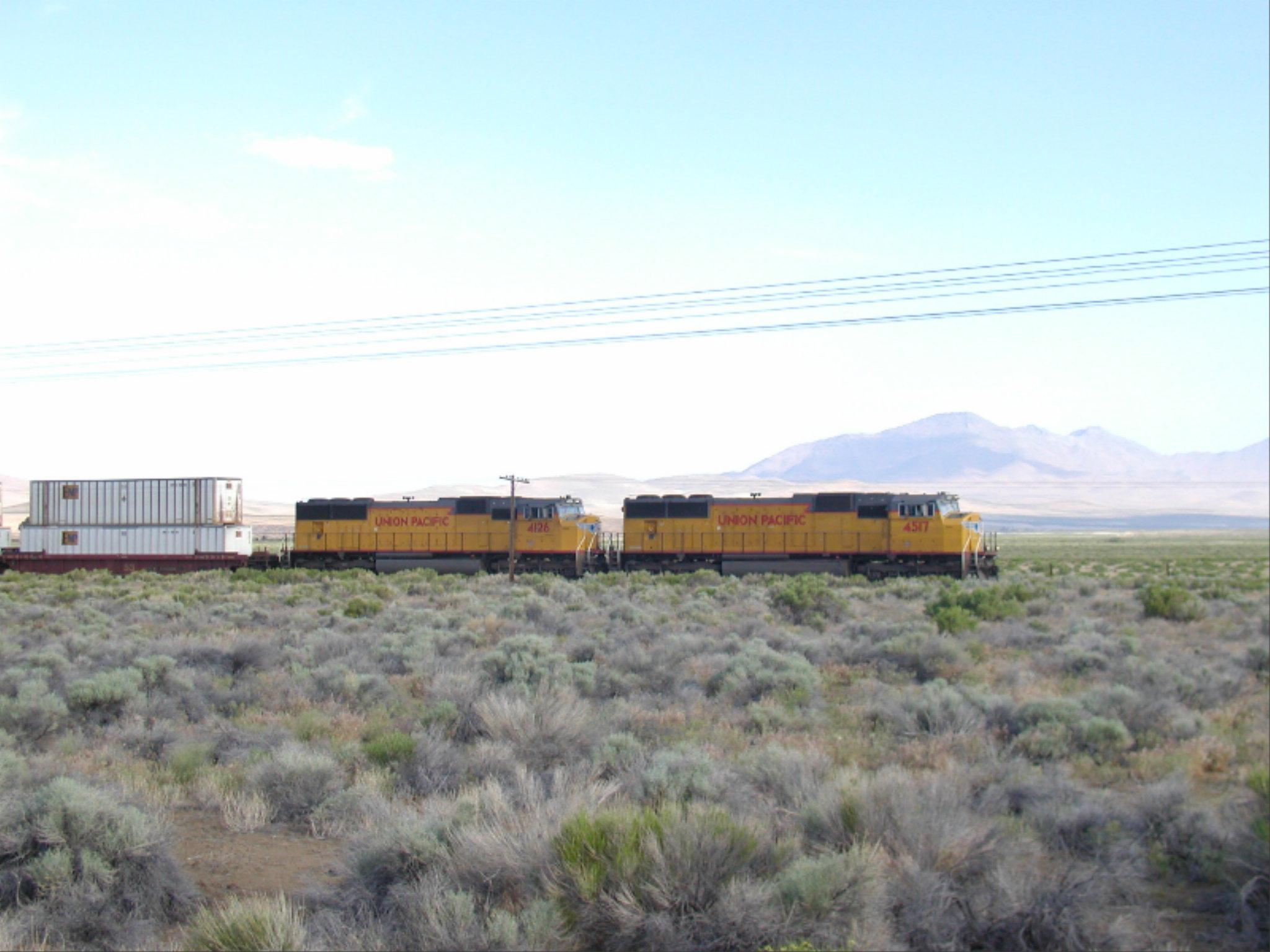 A UP freight passed us while we continued to wait for the broken down train to clear.


Stopped in Sparks, NV. Now running 3 hours and 33 Minutes late.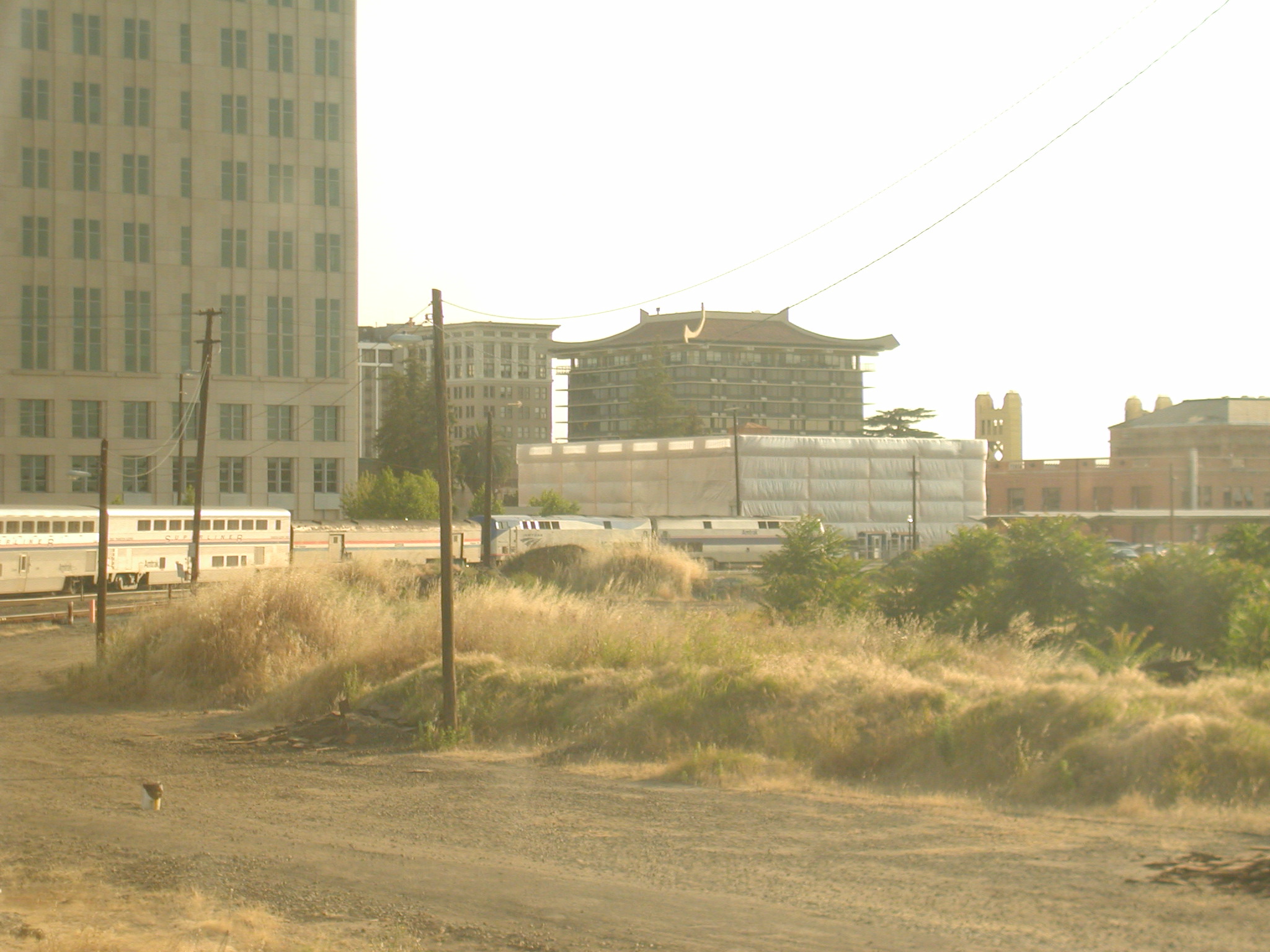 In my last minute on the train, #5 makes the final turn into Sacramento, CA. Finally arriving 4 hours and 14 minutes late.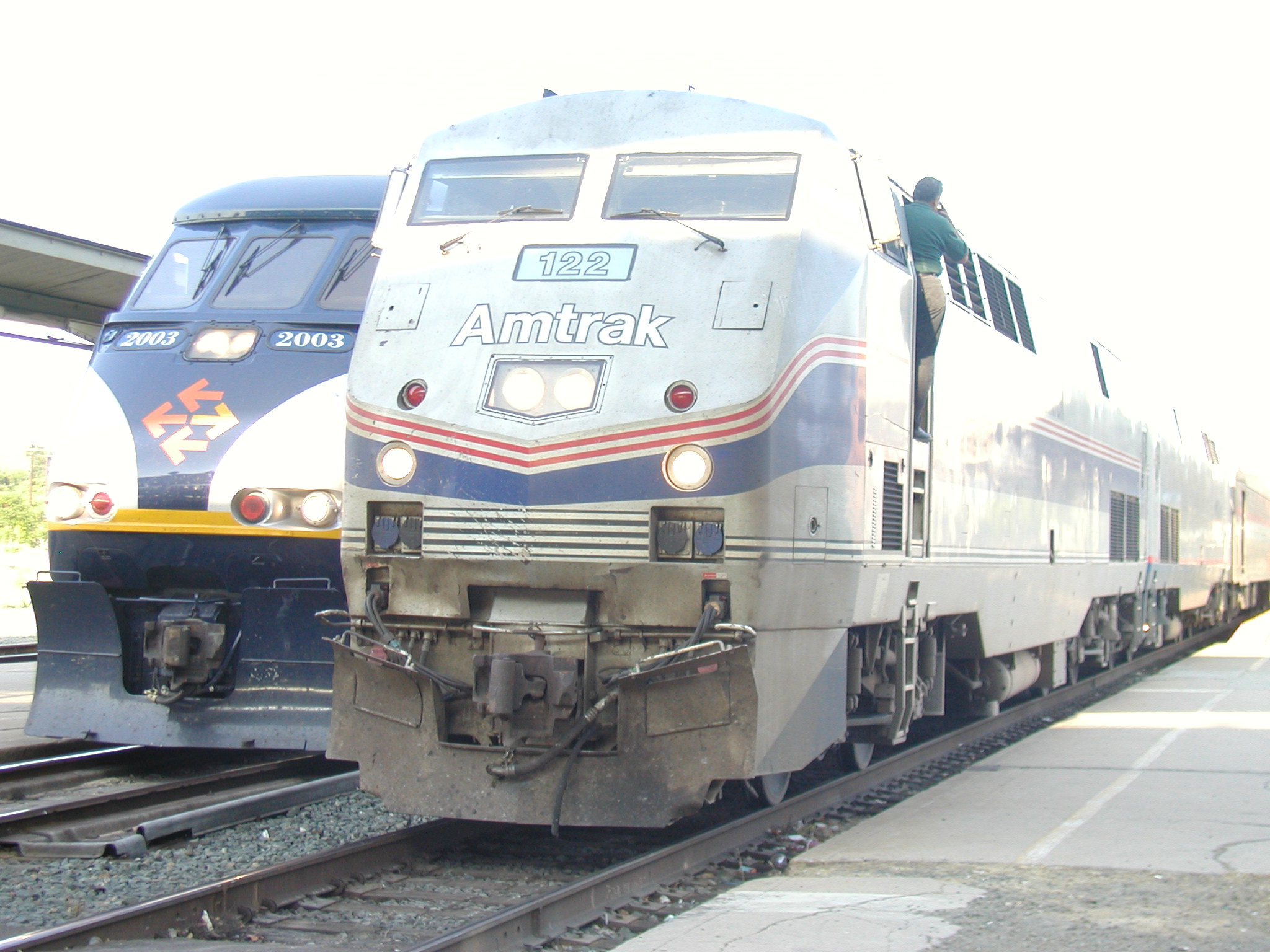 Sacramento, CA
-These photographs are copyright of Todds Amtrak Photos,2003 and may not be recopied or reused without expressed written consent from me-
Click below for pages in the directory of TrainWeb sites:
Visit our Rail Magazine promotion trading partners: (Click here to add your print rail magazine.)
About Us | Contact Us | Advertise With Us | Silver Rails Country for Train Enthusiasts
View TrainWeb.US Stats | Page updated: 01/21/2019 | Version 2021a10a | Links | &copy2015-2021 NordiLusta, LLC
---