Content provided as an educational volunteer effort of the American Passenger Rail Heritage Foundation (APRHF), a 501(c)(3) non-profit organization.
Please help support the preservation and promotion of passenger rail heritage. Join the APRHF today! Website hosting made possible by our sponsors.
commuter trains gallery
This section features commuter trains from all around. Here I feature San Diego's Coaster, SCCRA's Metrolink and Seattle's new Sounder. Commuter trains feature mostly bi-level cars with seating that is rather close, but the prices are economical. New pictures are on their way, keep checking back!!
Click to view larger image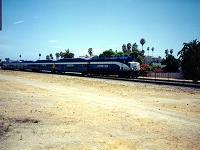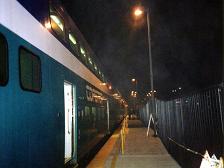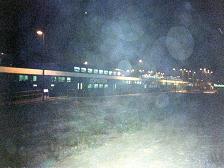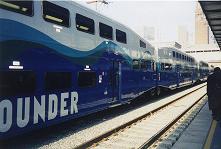 Free counters provided by Honesty.com.

Home Surfliners Commuters Amtrak Light Rail About Me Email
Click below for pages in the directory of TrainWeb sites:
Visit our Rail Magazine promotion trading partners: (Click here to add your print rail magazine.)
Newsletter | About Us | Contact Us | Advertise With Us | Silver Rails Country for Train Enthusiasts
View TrainWeb.US Stats | Page updated:12/22/2018 | Version 2018l22b | Links | &copy2015-2019 NordiLusta, LLC
---